Hi,

We're glad to send you this summer's updates email.
We're working hard to bring as many great stuff in Card.biz we can.
Do not forget that your words are important for us, you can drop us an email whenever you want.

You should also know that the chatbox available on our website is only displayed when someone is here to answer questions.

Now, let's talk about updates

New "sort" tab
We wanted to help administrator in the way they sort people in the directory. Today we have a new tab wich combine "sort" and "hierarchy", it's now faster and easier. Start writing a name and we find the good person for you.
you've never build an org chart as fast !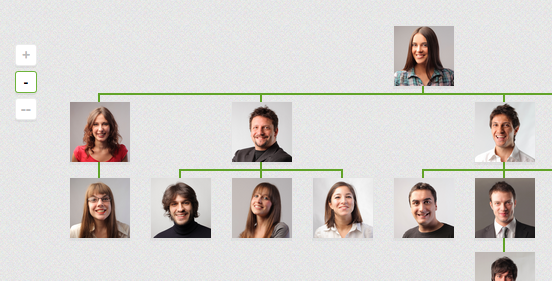 Zoom in Org Chats
Sometimes, when org charts become bigger you have to sort by place or department to see everyone. This month we add 2 new levels of zoom, just clic on +/- to see the entire org chart.
We're working to bring a new way to display org chart but it's for a future newsletter.

We also add improvement in Org Chart, now when you access from the website or embed code, we center the view on the top of the hierarchy

Forbid employees to manage cards
Privacy is important, to guarantee it, you want members of your directory to use an id and a password. But you also DON'T want them to edit their profiles pages.
Now you can forbid editing for non-admin.
Just check a box in Settings and you can ask them to join, enjoy our 128bits encryption and keep full control of informations.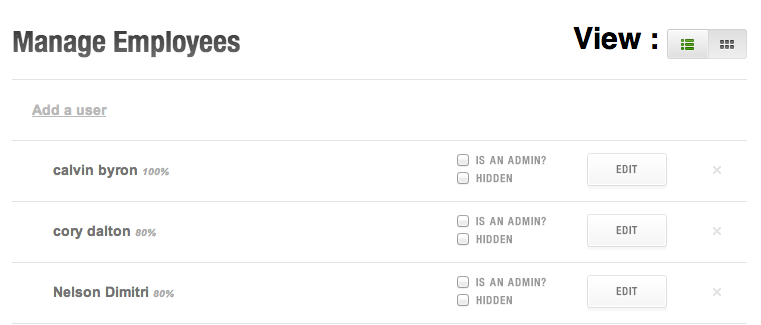 other updates
- New import/export .csv file : export EVERYTHING from Card.biz to your computer. Import a file and automatically create department, places, hierarchy, cards...

- Google Apps : A lot of improvment and we had deleting users. If you remove someone from a Google Group you've sync, we remove it from Card.biz, just like when you add one.

- Print for all : you can now open print abilities for everyone

- Hidde someone : you now can hidde someone, in the manage tab by displaying the list view. Hidden people have a card but are not displayed in the directory
Thank you for your support !
We're glad to have you on board, do NOT hesitate to contact us if you need anything.

we wish you a good summer !
Richard for the Card.biz Team.